The rise of the interim executive​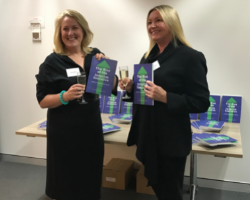 Two of our partners,Caroline McAuliffe andJacinta Whelan have written a book –The Rise of the Interim Executive. For any senior executive thinking about 'what next' for your career, what new opportunities exist and how to craft a longer, more fulfilling lifestyle, The Rise of the Interim Executive, A Guide to Navigating your Success is for you.
The Rise of the Interim Executive is the first book to unlock the Interim Executive marketplace for executives. It provides insights, guidance, tips and case studies to help you proactively explore if being an Interim Executive is right for you and, more importantly, if you have the right mindset for it.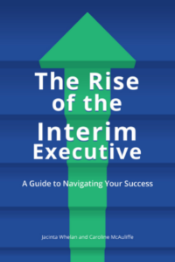 Drawing from their experience in global Interim Executive Search, Jacinta Whelan and Caroline McAuliffe offer a simple framework based on three fundamental principles (Environment, Executive, Experience) to give you the tools to navigate the challenges and achieve success in the next phase of your career.​
To read more about the book or buy, click here. If you would like to discuss your interim executive career please contact one of the team for a confidential discussion.
​