Jacq Hackett:
Guest Speaker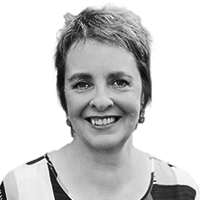 After a decade working in the public health sector, Jacq Hackett started her solo consulting business eighteen years ago and has never looked back
She specialises in evaluating the effectiveness of health services and programs and providing expert advice to address complex issues in health organisations.
Since 2016 she has also been providing resources and training to others making the transition from employment to solo consulting.
Jacq is a published author and regularly contributes to third-party podcasts and publications about the fascinating and complex world of solo consulting.
Find out more about Jacq.


Caroline McAuliffe:
Partner, Interim Management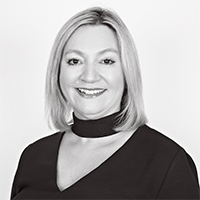 Caroline has more than 25 years' commercial experience gained in the UK and Australia working closely with Executive Teams of large corporate International businesses. She has broad experience in human resources, recruitment, cultural transformation and strategic planning in a variety of sectors.
For the past 12 years Caroline has specialised in Interim Management placements and has been responsible for deploying senior executives into short-term contract and interim management roles to transform organisations, bridge experience gaps, manage change and provide expertise.
Caroline has been a Partner in the Watermark Interim Management Practice for seven years deploying senior level interim managers in both private and public sectors. Caroline has a particular focus on CEOs, CFOs, COOs CIOs, change & turnaround professionals, and senior Finance, HR, Operations, Legal & IT executives. Caroline has successfully completed interim management search assignments across a diverse range of industries and specialises in Government, Not-for-Profit, Healthcare, Human Services, Infrastructure, Transport, Energy, Utilities, Industrial, Manufacturing, Property and Construction with public and private sector clientele.
Caroline is currently completing a Bachelor's Degree, Social Sciences (Psychology) through Swinburne University and has a Post Graduate Certificate in Career Education and Development through RMIT University. She is a Member of the Australian Psychological Society, a Professional Member of the Career Development Association of Australia. Caroline also recently completed an Advanced Professional Development Certificate in Executive Coaching from the Institute of Coaching and Consulting Psychology, Sydney.
Martin Searle:
Partner, Interim Management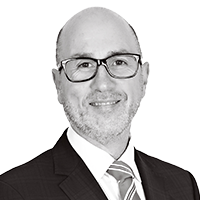 Martin Searle is one of Australia's leading human resources and professional services senior managers with more than 20 years experience spanning publicly listed and private companies, government agencies and Not-for-Profit organizations.
With expertise in Business Excellence and Six Sigma, Martin has driven organizational change programs in some of Australia's leading organizations including SAI Global (ASX: SAI), InfoHRM Ltd and Bartter Enterprises. While at SAI he successfully transitioned the company's workforce from a not-for-profit culture to an earnings-driven listed company environment. He also developed Australia's largest commercial Six Sigma practice and re-launched the country's leading improvement methodology, the Australian Business Excellence Framework.
His experience extends to human resources strategy, human capital consulting and business improvement, areas in which he has received international recognition. Martin was selected as one of three international judges for the Dubai based, Muhammad Bin Rasid Al Marktoum Business Awards and was appointed as a Director of both the International Personal Certification Association and the Global Excellence Movement (GEM).
As Director of Human Resources and Safety at Australia's second largest poultry producer, Bartter Enterprises (owners of the iconic Steggles brand), he positioned the business for a successful sale through major productivity initiatives. During this process, Martin was also accountable for internal and external company communication and management of key asset divestment.
He has consulted in the areas of human capital productivity improvement, business development and pro-bono work, positioning skilled migrants into the workforce.
Martin holds a Bachelor of Arts degree from Macquarie University, a Graduate Diploma in Law from Sydney University and has also completed the HR Strategic Planning Program at Wharton Business School.