CEO/Director of HMI Technologies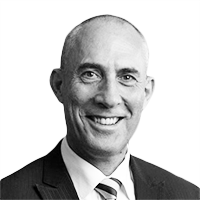 Dean Zabrieszach leads HMI Technologies, which is dedicated to the provision of world leading intelligent transport systems to a range of clients including transport agencies, governments and commercial entities. Prior to becoming CEO for HMI Technologies globally, Dean led HMI Technologies in Australia from 2015 through to 2017, successfully establishing HMI Technologies as a challenger, securing major projects for the company and expanding operations to open offices in three states. Dean will continue to lead HMI Technologies, as it forges a growing global reputation for innovative solutions that help transport agencies achieve objectives of developing cost-effective, safe, and efficient transport networks.
Dean has a strong reputation in the industry in Australia and also globally. In November 2017, Dean became President of ITS Australia after several years as Vice President and Project Director for the highly successful 2016 ITS World Congress in Melbourne. He is a member of the ITS Asia Pacific Board of Directors and World Congress International Program Committee. Dean is also the Australian Head of Delegation to the ISO TC204 international standards organization committee, determining international standards for ITS systems.
Dean's career has seen him hold several senior roles at VicRoads, the Victorian State Government's Road Authority, including Manager Intelligent Transport Systems, Director Road User Services and Director Road Operations. Dean holds a BE (Civil) from the University of Melbourne
Deputy Secretary, Freight, Strategy and Planning Division, Transport for NSW​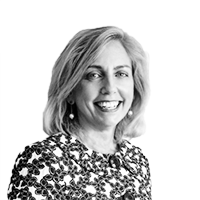 As the leader of our Freight, Strategy and Planning division, Clare is responsible for all strategy, planning, policy and regulation across freight, roads, public transport and all other transport modes. Clare's remit also includes:
Safety and standards for transport
Transport data collection, model development, modelling and custom research
Engagement with freight-related stakeholders
Chief Executive Officer of Sydney Motorway Corporation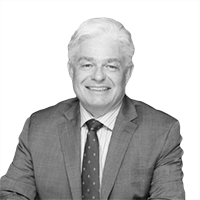 Dennis was previously Managing Director of ConnectEast, operator of Melbourne's EastLink tollway, where he led the company from early ramp up to steady state operations. He oversaw the company's sale to eight pension funds and its subsequent delisting from the ASX. More recent activities saw the refinancing of $1.2m debt including an inaugural issue of Australian bonds.
Prior to ConnectEast, Dennis was CEO of TransdevTSL, a joint venture company responsible for the Australian public transport operations of Transdev/Transfield Services including Yarra Trams, Shorelink Buses and Brisbane Ferries. He started his career with Air Liquide Canada and spent 22 years with the Air Liquide Group in a variety of executive, sales and technical roles in Canada, France and Australia. His last role was Managing Director of Australian/New Zealand. He is a current Director of Roads Australia.
Prior to joining Sydney Motorway Corporation, Dennis was also the Honorary Consul of Canada in Victoria, and was Chairman of the Transport Reform Network. He holds the Ordre National du Mérite from the French government.
Partner - PwC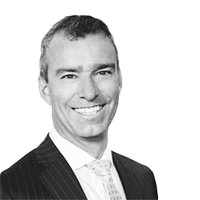 Owen is a lawyer specialising in infrastructure, transport and procurement.
He has over 20 years experience in the structuring, tendering, negotiation and contract management of complex projects. He also provides strategic advice on the resolution of disputes arising out of major projects.
Owen is highly regarded for his ability to develop 'first of kind' contracting strategies around the owner's specific objectives for a project, incorporating strong commercial incentives to motivate the other participants to achieve the outcomes the owner is seeking. His clients describe him as responsive, efficient, creative and commercially savvy. He has a "can-do" attitude and his drafting skills are described as first rate.
Owen is a Senior Fellow at University of Melbourne, where he teaches a course on Public Private Partnerships as part of the Master of Laws program. He is also a former Council Member of the Australian Branch of the International Project Finance Association.
Owen is recognised as one of the leading lawyers for Construction / Infrastructure in the Best Lawyers report published in the Australian Financial Review, and is "recommended" for Transport (road, rail and aviation) by APL500.