Board and Senior Executive Luncheon Series: October
Thursday the 19th of October
12:00pm to 2:00pm
Establishment Ballroom, Level 2,252 George Street, Sydney


Watermark's 2017 Board Diversity Index examines the ASX300 board composition, records various facets of diversity and makes observations about that diversity. One of the four measures of diversity is skills and one of the subsets is Human Resources and Change Management. Less than 0.5% of all ASX300 Directors have a strong Executive Human Resources or Change Management background.
In a business environment where companies are almost continuously restructuring and transforming is there a reason that those with the hands-on expertise are not being invited to our boards more often? Do Executive HR professionals lack the skills that boards are looking for or are boards out of touch with the expertise that these professionals can bring to bear? Either way, the reality is HR and Change Management professionals are not being offered seats on Australia's listed boards. Our panel will discuss the reasons behind that as well as some potential paths forward.
Dr. Judith MacCormick:
Managing Director BoardFocus Advisory, Fellow and Faculty Advisor Australian Institute of Directors and Visiting Fellow and Alumni Leader at AGSM, UNSW.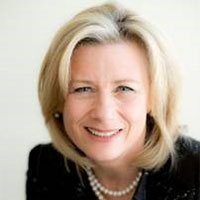 Dr. Judith (Judi) MacCormick is the Managing Director of BoardFocus Advisory, advising leading company Boards and their Chairs on board effectiveness. Her doctorate is in organisational behaviour and she is a regular commentator on issues related to leadership, organisational dynamics, board governance and assessment.
Judi has worked in Australia, Europe and Asia in senior management positions in banking and global consulting firms, consulting to national and multinational companies as well as the public and non-for-profit sectors. Prior to her current role, Judi was a Partner in the CEO and Board of Directors practice of Heidrick & Struggles. Judi has been a director on a number of boards in Australia and overseas and regularly taught on the MBA and executive programs at the AGSM here and in Asia. Judi is also a facilitator on many of the Australian Institute of Company Directors programs. In her spare time, Judi also established two leading Japanese restaurants and a sushi bar in Sydney.
Dr. MacCormick has a PhD and MBA from AGSM, UNSW and USyd, a Graduate Diploma in Science from ANU and a BA (Social Science). She is a Fellow of the Australian Institute of Company Directors, Visiting Fellow at the Business School at UNSW and recently was recognised as a UNSW Alumni Leader. Judi is also a Sasakawa Scholar and continues to publish articles and academic papers on the factors influencing organisational performance, leadership and governance.
Samantha Mostyn:
Chair Citibank Australia and Carriageworks, NED Virgin Australia, Transurban, Mirvac and Sydney Swans.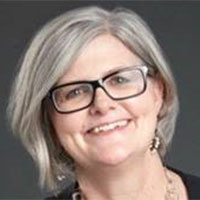 Samantha (Sam) Mostyn is currently a Non-executive Director of Sydney Swans Ltd., Virgin Australia, Mirvac and Transurban. She is the President of the Australian Council for International Development, the Chair of Carriageworks and Citibank Australia, and the Deputy Chair of the Diversity Council of Australia. In addition, Sam is on the Board of The Climate Council, ClimateWorks Australia and the GO.
Sam's corporate roles have encompassed human resources and culture change, corporate and government affairs, community engagement and corporate sustainability. Sam is legally trained, and worked as a policy advisor to then Prime Minister Paul Keating, before joining the corporate world.
Sam's senior executive roles were with Optus Communications, Cable & Wireless plc, and Insurance Australia Group. She was an inaugural commissioner with the National Mental Health Commission and served on the National Sustainability Council. In 2016, Sam was appointed to the Global Business Commission on Sustainable Development and has been a faculty member of the Cambridge Business Sustainability Program since 2012. She is the Deputy Chair of the Diversity Council of Australia, and in 2005 was the first woman appointed to the AFL Commission, and she continues to advocate for the Respect & Responsibility Policy for the inclusion of women at all levels of the AFL and sports industries.
Rob Lourey:
Global Head of Human Resources, Navitas Limited. Previously Non Executive Director; Chair, Nominations and Remuneration Committee at Bolton Clarke and Non Executive Chairman at AccessEAP.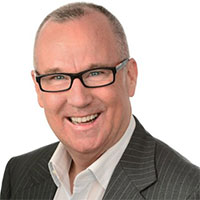 Rob has many years' experience in the human resources function across a number of industries including education, media, property, construction, manufacturing and financial services.

Rob has been the principal human resources executive in publicly listed companies in each of these sectors and has had responsibility for operations in Australia, Asia, UK/Europe, Africa, North America and New Zealand.

Rob has been a non-executive director with Afrox and Afrox Healthcare, South African listed companies and Michael Page International, a FTSE plc; and currently holds non-exec chair roles at NFP companies AccessEAP and Bolton Clarke.

Rob holds a Bachelor of Business in Human Resources and an Associate Diploma in Personnel Management and is a member of the Australian Institute of Company Directors.