Thank you for choosing to support one of Watermark Search International's chosen Christmas charities.
Please click on the logos below to find out more about our charities and please select which one you would like us to donate to on your behalf using the form at the bottom of this page.
Merry Christmas and Happy New Year from all of us at Watermark Search.
Every 30 seconds, a person in Australia reaches out to Lifeline for help.
Lifeline are a national charity providing all Australians experiencing emotional distress with access to 24 hour crisis support and suicide prevention services.
Lifeline exists so that no person in Australia has to face their darkest moments alone.

​

headspace is the National Youth Mental Health Foundation providing early intervention mental health services to 12-25 year olds. headspace can help young people with mental health, physical health (including sexual health), alcohol and other drug services, and work and study support.
With a focus on early intervention, headspace works with young people to provide support at a crucial time in their lives – to help get them back on track and strengthen their ability to manage their mental health in the future.
At the heart of their services is ensuring they meet the evolving and unique needs of young people and those who support them. Therefore, young people are at the centre of everything they do and they play an active role in designing, developing and evaluating their programs.
​
​


Make-A-Wish creates life-changing wishes for children with critical illnesses. Their mission is to grant the wish of every eligible child - a quest sparked by the belief that a wish is integral to a child's treatment.

As one of Australia's most trusted charities, Make-A-Wish works in partnership with sick children, their families and medical teams to design and deliver wishes that are as unique as the children who imagine them.

No two wishes are alike - but every wish transforms the lives of those involved, from children themselves to their family, friends, the wish team and wider community.

​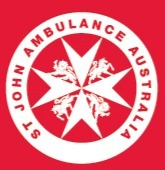 ​Active in Australia for over 130 years, St John Ambulance Australia is a self-funding, charitable organisation active in all States and Territories, dedicated to helping people in sickness, distress, suffering or danger.
Providing services to a broad scope of the community, St John Ambulance Australia is the country's leading supplier of first aid products, services and training. Each year they deliver 1.2 million hours of voluntary community service, train 500,000 people and treat 100,000 people in Australia at public events annually.
Their vision for the future, whether acting alone or in partnership with others, is the provision of charitable and humanitarian services to individuals, groups and organisations.
​