Fiona Mclean
Co-Founder and CEO – Social Index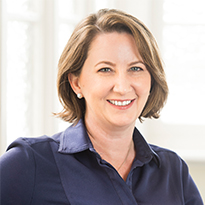 Fiona McLean is the founder and CEO of the Social Index, a reputation analysis business that helps businesses and individuals navigate the emerging complexities of social media for talent management and career decisions. Prior to this, Fiona was an Executive HR leader with large corporations and innovative start-ups, specialising in strategic HR, IR and transformation focused initiatives, to enable these businesses to build their talent bench strength and realise commercial opportunities.
​Caroline McAuliffe:
Partner, Interim Management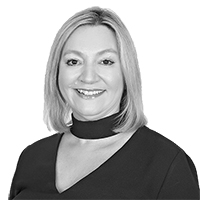 Caroline has more than 25 years' commercial experience gained in the UK and Australia working closely with Executive Teams of large corporate International businesses. She has broad experience in human resources, recruitment, cultural transformation and strategic planning in a variety of sectors.
Caroline has specialised in Interim Management placements since 2005 and has been responsible for deploying senior executives into short-term contract and interim management roles to transform organisations, bridge experience gaps, manage change and provide expertise.
Caroline has been a Partner in the Watermark Interim Management Practice since 2011, deploying senior level interim managers in both private and public sectors. Caroline has a particular focus on CEOs, CFOs, COOs CIOs, change & turnaround professionals, and senior Finance, HR, Operations, Legal & IT executives. Caroline has successfully completed interim management search assignments across a diverse range of industries and specialises in Government, Not-for-Profit, Healthcare, Human Services, Infrastructure, Transport, Energy, Utilities, Industrial, Manufacturing, Property and Construction with public and private sector clientele.
Caroline is currently completing a Bachelor's Degree, Social Sciences (Psychology) through Swinburne University and has a Post Graduate Certificate in Career Education and Development through RMIT University. She is a Member of the Australian Psychological Society, a Professional Member of the Career Development Association of Australia. Caroline also recently completed an Advanced Professional Development Certificate in Executive Coaching from the Institute of Coaching and Consulting Psychology, Sydney.
Lisa McAuliffe:
Associate Partner, Interim Management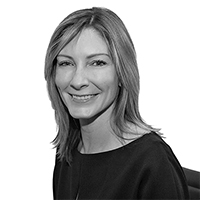 Lisa has over 20 years' experience in HR related services specialising in recruitment, career transition and career coaching in both Europe and Australia. During her career, Lisa has been successful in the management and growth of three start-up recruitment companies. Managing teams and clients nationally.
A natural relationship builder she has extensive experience partnering with business leaders across multiple industries including Banking and Finance, Professional Services, Legal, Media and Telecommunications providing suitable career transition and coaching solutions throughout major business transformations. In her capacity as a coach, Lisa has assisted Senior Executives from a variety of different industry sectors and roles, transition successfully into a portfolio career.
Suzanne Mulvhill:
Head of Interim Talent - Interim Management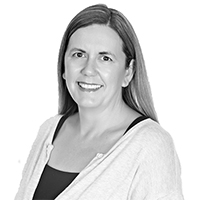 Suzanne has gained over twenty years' experience as an office manager, executive administrator and data analyst. Having spent many years in the entertainment sector for the BBC and 20th Century Fox, Suzanne then took this experience and became an interim professional for 13 years providing extensive administrative support services and project management skills to growing businesses when required.

​Suzanne came to Watermark almost 5 years ago and is responsible for the successful delivery of many projects focussed on the growth of our interim business. Suzanne provides laser-like attention to the maintenance of our candidate management system and pulls the insights we need to ensure we remain current and fully briefed across market dynamics. Suzanne is also responsible for the seamless execution of many of our client and candidate events and is passionate about the growth in the interim market within Australia, especially for women.