Jo Attard MAICD:
Jo Attard is the Principal and owner of PeopleEdge Coaching & Consulting.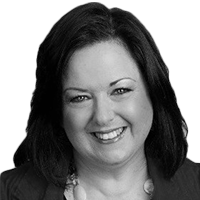 With an extensive background in business, having worked in both senior executive roles and as a coach and consultant across a wide variety of industry sectors, Jo's experience has allowed her to work with people of all levels within organisations, across all settings, from the factory floor to the executive office.

Known for her pragmatic and commercial style, whilst maintaining approachability, Jo's career has spanned large, global corporates, as well as consulting to smaller organisations in both the not for profit and corporate sectors. She has worked for such iconic organisations as Sydney Water, Nestlé, Orange Business Services, GE, Nokia Siemens Networks, Boots' and National Australia Bank: across sectors as diverse as Financial Services, Utilities, FMCG & manufacturing, property, Technology, Media and Not For Profit.

Having spent over twenty years partnering businesses internally, Jo's passion for organisational, executive and leadership coaching and career management has driven her to her own coaching and consulting practice, PeopleEdge Coaching & Consulting.
Caroline McAuliffe:
Partner, Interim Management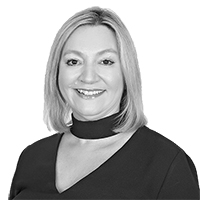 Caroline has more than 25 years' commercial experience gained in the UK and Australia working closely with Executive Teams of large corporate International businesses. She has broad experience in human resources, recruitment, cultural transformation and strategic planning in a variety of sectors.

For the past 12 years Caroline has specialised in Interim Management placements and has been responsible for deploying senior executives into short term contract and interim management roles to transform organisations, bridge experience gaps, manage change and provide expertise.

Caroline has been a Partner in the Watermark Interim Management Practice for seven years deploying senior level interim managers in both private and public sectors. Caroline has a particular focus on CEOs, CFOs, COOs CIOs, change & turnaround professionals, and senior Finance, HR, Operations, Legal & IT executives. Caroline has successfully completed interim management search assignments across a diverse range of industries and specialises in Government, Not-for-Profit, Healthcare, Human Services, Infrastructure, Transport, Energy, Utilities, Industrial, Manufacturing, Property and Construction with public and private sector clientele.
Caroline is currently completing a Bachelor's Degree, Social Sciences (Psychology) through Swinburne University and has a Post Graduate Certificate in Career Education and Development through RMIT University. She is a Member of the Australian Psychological Society, a Professional Member of the Career Development Association of Australia. Caroline also recently completed an Advanced Professional Development Certificate in Executive Coaching from the Institute of Coaching and Consulting Psychology, Sydney.

Lisa McAuliffe:
Associate Partner, Interim Management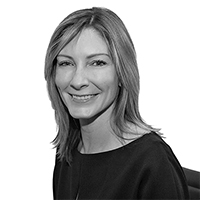 Lisa has over 20 years' experience in HR related services specialising in recruitment, career transition and career coaching in both Europe and Australia

During her career, Lisa has been successful in the management and growth of three start-up recruitment companies. Managing teams and clients nationally.

A natural relationship builder she has extensive experience partnering with business leaders across multiple industries including Banking and Finance, Professional Services, Legal, Media and Telecommunications providing suitable career transition and coaching solutions throughout major business transformations. In her capacity as a coach, Lisa has assisted Senior Executives from a variety of different industry sectors and roles, transition successfully into a portfolio career.

Originally from the UK Lisa has travelled extensively and has a particular passion for all things Italian!

Suzanne Mulvhill:
Head of Interim Talent - Interim Management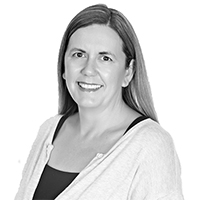 Suzanne has gained over twenty years' experience as an office manager, executive administrator and data analyst. Having spent many years in the entertainment sector for the BBC and 20th Century Fox, Suzanne then took this experience and became an interim professional for 13 years providing extensive administrative support services and project management skills to growing businesses when required.

​Suzanne came to Watermark almost 5 years ago and is responsible for the successful delivery of many projects focussed on the growth of our interim business. Suzanne provides laser-like attention to the maintenance of our candidate management system and pulls the insights we need to ensure we remain current and fully briefed across market dynamics. Suzanne is also responsible for the seamless execution of many of our client and candidate events and is passionate about the growth in the interim market within Australia, especially for women.

David Evans:
Managing Partner - Watermark Search International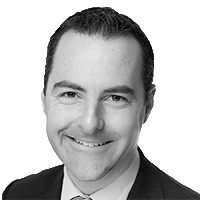 As Managing Partner, David is responsible for the leadership, strategy and direction of Watermark Search International. Having been fortunate to be part of Asia Pacific's fastest growing HR Outsourcing business, as well as the world's largest HR Firm, David has considerable experience in Australia and overseas in growing and scaling businesses.
Whilst leading the firm, he also conducts executive searches and personally focusses on building and shaping leadership teams to grow businesses. Appointing CEOs and their direct reports typically in Private Equity backed businesses. David gets involved at due diligence stage assessing Leadership teams and their capacity to grow as well as conducting executive searches to identify the best global talent and supporting them throughout their journey.
Prior to his role at Watermark, David led the Sydney operation for a Global Search firm and earlier was on the Executive Leadership team for a Global HR Outsourcing business where he grew Technology, Outsourcing and Executive Search business. After the successful exit, David transitioned with the business to work for the world's largest private HR firm with revenues of $12bn, based in Dubai, he was on the European Executive leadership team.
Outside of work you'll see David spending time with his young family or enjoying his passions of classic cars and supporting Australian sporting teams. David possesses a Bachelor's Degree from the University of Sydney in Psychology and English.