Kate Mills:

Guest Speaker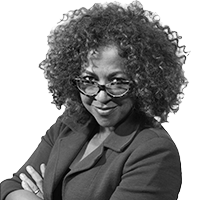 Kate Mills is a journalist, speaker, innovator and creative thinker.
She was previously the Editor at CFO Magazine and BRW Magazine where she interviewed hundreds of senior business figures around the globe. She left Fairfax to set up ProfessionalMums.net, an online community of highly skilled women looking for flexible work opportunities or to return to work. Kate worked with organisations such as PwC, EY and IBM to establish this community, which large organisations could access directly via an annual subscription. Internal recruiters, in particular, would use the site to find women when creating 50/50 short or long lists for recruitment purposed. Kate sold this business to a client in 2017.
She is currently the CEO of the Financial Executives Institute, a mentoring and networking organisation for ASX 100 CFOs. She works with CFOs to foster innovation and creative thinking in their teams.
Her passions are gender diversity and creative thinking and she leads creative thinking initiatives through her website www.thebusinessmills.net and is currently studying for her MA in Creative and Critical Thinking.
Sally Arnold:
Guest Speaker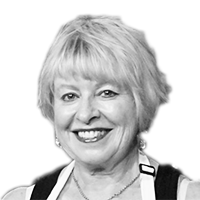 Sally is an award-winning international Author and Speaker who specialises in coaching executives who are stuck in their careers. Sally inspires them to move from "Stuckness" into Standout careers and personal life.
Sally began her Impressive global professional life as a Flautist, in the original show of Jesus Christ Superstar, to the Sydney Opera House with Dame Joan Sutherland, before hearing problems stopped a promising career. She was headhunted by a Melbourne department store, Buckley and Nunn, to reinvigorate their homewares department after having launched and run her own successful cookware shop.
Combining this business experience with her passion for the performing arts, she then sought and won the coveted role of Head of Business Development for The Australian
Ballet. Here she became aware of the intersection between business and creative thinking to help unlock the mind and bring forward creative solutions to business challenges. CEOs of Telstra, UBS and more were sponsors of the ballet and kept saying to Sally that" when they were immersed in the creative ballet environment they felt less stressed and open to new solutions to challenges". Her career highlight at The Australian Ballet was heading the Princess Diana Australian Ballet Royal Gala in London 1992.
After leaving the ballet and studying psychotherapy in Australia and the USA, Sally set up her business Creating Encores. She specialises in helping businesses and individuals use creative inspired high-performance techniques to produce personal and business problem-solving solutions and fast results.
Sally's book Creating Encores was launched in NYC September 2014, she won KPI author award later that year. She followed these accolades by guest speaking at The Australian Consulate July 2015 on "Leveraging careers in NYC". She returned to NYC to run workshops on "Creating more Encores" in your business and career for 2016". Sally has just completed the Harvard Business School Innovation and Disruption program November 2017. Her App "28 Day Career Challenge" was launched as a partnership between Creating Encores and Melbourne University in December 2017.
Sally has won awards from Business 3000 to Anthill 5 over 50 for her creative inspired results based coaching methodology.
Creating Encores has a proven methodology and Sally a wealth of experience in guiding executives out of career paths that are Flat into new creative inspired paths that move
faster into 21C professional and personal life purpose. People come away from her sessions feeling Inspired, Audacious and Reinvigorated.
Caroline McAuliffe:
Partner, Interim Management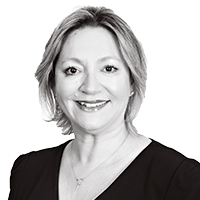 Caroline has more than 25 years' commercial experience gained in the UK and Australia working closely with Executive Teams of large corporate International businesses. She has broad experience in human resources, recruitment, cultural transformation and strategic planning in a variety of sectors.
For the past 12 years Caroline has specialised in Interim Management placements and has been responsible for deploying senior executives into short-term contract and interim management roles to transform organisations, bridge experience gaps, manage change and provide expertise.
Caroline has been a Partner in the Watermark Interim Management Practice for seven years deploying senior level interim managers in both private and public sectors. Caroline has a particular focus on CEOs, CFOs, COOs CIOs, change & turnaround professionals, and senior Finance, HR, Operations, Legal & IT executives. Caroline has successfully completed interim management search assignments across a diverse range of industries and specialises in Government, Not-for-Profit, Healthcare, Human Services, Infrastructure, Transport, Energy, Utilities, Industrial, Manufacturing, Property and Construction with public and private sector clientele.
Caroline is currently completing a Bachelor's Degree, Social Sciences (Psychology) through Swinburne University and has a Post Graduate Certificate in Career Education and Development through RMIT University. She is a Member of the Australian Psychological Society, a Professional Member of the Career Development Association of Australia. Caroline also recently completed an Advanced Professional Development Certificate in Executive Coaching from the Institute of Coaching and Consulting Psychology, Sydney.
Martin Searle:
Partner, Interim Management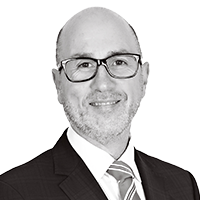 Martin Searle is one of Australia's leading human resources and professional services senior managers with more than 20 years experience spanning publicly listed and private companies, government agencies and Not-for-Profit organizations.
With expertise in Business Excellence and Six Sigma, Martin has driven organizational change programs in some of Australia's leading organizations including SAI Global (ASX: SAI), InfoHRM Ltd and Bartter Enterprises. While at SAI he successfully transitioned the company's workforce from a not-for-profit culture to an earnings-driven listed company environment. He also developed Australia's largest commercial Six Sigma practice and re-launched the country's leading improvement methodology, the Australian Business Excellence Framework.
His experience extends to human resources strategy, human capital consulting and business improvement, areas in which he has received international recognition. Martin was selected as one of three international judges for the Dubai based, Muhammad Bin Rasid Al Marktoum Business Awards and was appointed as a Director of both the International Personal Certification Association and the Global Excellence Movement (GEM).
As Director of Human Resources and Safety at Australia's second largest poultry producer, Bartter Enterprises (owners of the iconic Steggles brand), he positioned the business for a successful sale through major productivity initiatives. During this process, Martin was also accountable for internal and external company communication and management of key asset divestment.
He has consulted in the areas of human capital productivity improvement, business development and pro-bono work, positioning skilled migrants into the workforce.
Martin holds a Bachelor of Arts degree from Macquarie University, a Graduate Diploma in Law from Sydney University and has also completed the HR Strategic Planning Program at Wharton Business School.
Jacinta Whelan:
Partner, Interim Management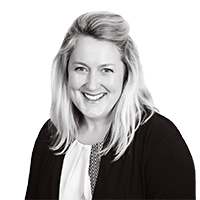 A thought-leader and popular speaker on the concept of Interim Management, Portfolio Careers and future ways of working. Jacinta has more than 20 years' experience starting and leading Interim businesses in Hong Kong, New York and Australia.
Jacinta leads the Melbourne business of Watermark Interim Management which focuses on interim appointments in both public and private sectors with a particular emphasis on CEOs and COOs, senior executives in IT&T, human resources specialists, project and program management experts and business turnaround and change consultants.
The interim opportunities Watermark offer range from providing professional guardianship, managing a business or department through a turbulent period, bringing in specialist skills for a particular project or auditioning for a potential senior permanent vacancy. Jacinta works with career interim managers as well as those considering it as an option amongst others in their career plan, as well as executives in between permanent roles.
Donna Burr
Associate Partner, Interim Management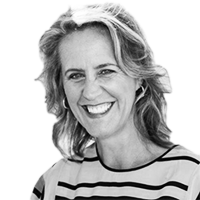 Donna's experience and passion for seeing businesses thrive as lead her to this role at Watermark; brokering interim senior executives who chose a portfolio career into businesses who can benefit from their vast experience, professional guardianship and deep specialist skills.
Her background combines a career in chartered accounting, assurance & advisory and human resources partnering with businesses. Early in her journey, she got local and global experience across financial services, manufacturing, utilities and not for profit sectors in troubleshooting business problems, customer needs and good and bad management.
She has a curiosity, authenticity and passion for making things better, which has seen her involved in major transformational and performance work for many corporates. She advocates for purpose-led business management, well-being and economic empowerment for women. The later seeing her volunteer as a strategic committee member at SisterWorks Inc and becoming a member for the Melbourne Women's Fund.