Thank you for choosing to support one of Watermark Search International's chosen charities.
Click on the logo to find out more about our charities below and select which one you would like us to donate to on your behalf using the form at the bottom of this page.
Merry Christmas and a Happy New Year from all of us at Watermark.

Every 30 seconds, a person in Australia reaches out to Lifeline for help.

Lifeline are a national charity providing all Australians experiencing emotional distress with access to 24 hour crisis support and suicide prevention services.

We exist so that no person in Australia has to face their darkest moments alone.


Make-A-Wish bring amazing people together to grant inspirational, life-changing wishes for children with a critical illness.

As one of Australia's Top 20 most trusted charities*, Make-A-Wish work in partnership with sick children, their families and medical teams to design and deliver wishes that are as unique as the children who imagine them.

No two wishes are alike - but every wish transforms the lives of those involved, from children themselves to their family, friends, the wish team and wider community.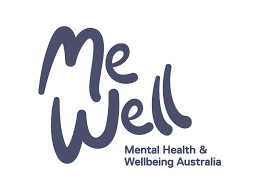 Me Well specialises in providing mental health support. As a division of Neami National, they draw on 30 years' of experience as one of Australia's largest and most innovative mental health support providers.

"Our approach to recovery is based on evidence. Our support is underpinned by the Collaborative Recovery Model (CRM). A 2014 study by the University of Wollongong and Neami National, showed that 97% of people surveyed believed that this recovery oriented approach was important in their recovery.* We hope that you'll also find this approach valuable in your recovery."

*Neami National (2015). Collaborative Recovery Model Fidelity Study: Part 3 – Consumer Experiences, Neami National: Melbourne.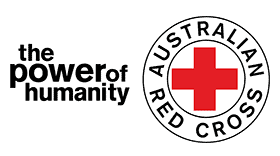 Australian Red Cross is building a better society based on people helping people.

"We save lives and support people before and after disasters strike. We work to alleviate suffering during wars and conflict and promote the laws of war. And we work to assist our most vulnerable community members – no matter their circumstances.

We work with politicians, policy-makers, organisations and the public to improve the situation of the most vulnerable people in Australia and around the world.

We advocate based on direct experience and evidence, and empower people to speak out and take action to improve their lives.

We will always focus on the needs and perspectives of vulnerable people, in our areas of expertise.

We are bound by our Fundamental Principles of Humanity, Impartiality, Neutrality, Independence, Voluntary service, Unity and Universality."