Stacey Edmonds: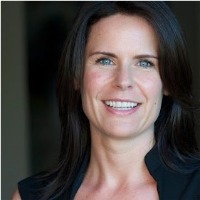 Stacey is a Global People, Digital and Talent Technology Leader with a broad experience base that includes big four and boutique consulting, academia and senior management roles across diverse industries and cultures.

Her background in Psychology, Sociology, Education, IT, HR Tech and Digital Production means she can lead and drive collaboration and innovation across multi-disciplinary teams, adding measurable value when enabling the 'joining of the dots' in the future of work, talent, skills and capability in a digital world.

Stacey is experienced in 'all things human' including Organisational Design, Talent and Performance, Employee Value Proposition and Engagement, Learning, Leadership, Change, Communication, Risk Management and implementing personalised, adaptive and gamified people technologies.

The past few years have been an exciting career journey for Stacey. In 2015 she launched her own business Lively, a Learning Agency and that year she was asked to partner with Deloitte to Deliver the People Leader Experience for Transport for NSW. Following that successful project, Transport for NSW approached her for the role of Director of Design and Delivery, so she made the hard but exciting decision to close Lively and join TfNSW. At the beginning of 2018 Deloitte invited her to lead the inaugural Australian Learning Solutions practice, responsible for providing a one-stop-shop capability strategy, technology and experience.

Stacey loves building and leading world-class multi-disciplinary teams and ecosystems. She is inspired by the potential for Edtech to transform our future workforce and education and therefore our society.

In other news – she is beginning her career in youth work and teaching, alongside her focus on building an engaged future ready workforce. She is on a mission to democratise learning, enabling all people, regardless of their socio-economic background, equal opportunity to reach their life goals.

Stacey is also an award-winning industry keynote speaker and judge for multiple awards including The International Business Awards and The New York Festivals Television and Film Awards.

She loves the arts and has a professional background in performing and film-making.
Caroline McAuliffe:
Partner, Interim Management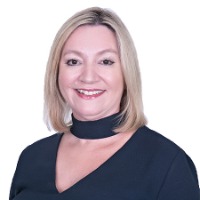 Caroline has more than 25 years' commercial experience gained in the UK and Australia working closely with Executive Teams of large corporate International businesses. She has broad experience in human resources, recruitment, cultural transformation and strategic planning in a variety of sectors.
Caroline has specialised in Interim Management placements since 2005 and has been responsible for deploying senior executives into short term contract and interim management roles to transform organisations, bridge experience gaps, manage change and provide expertise.
Caroline has been a Partner in the Watermark Interim Management Practice since 2011, deploying senior level interim managers in both private and public sectors. Caroline has a particular focus on CEOs, CFOs, COOs CIOs, change & turnaround professionals, and senior Finance, HR, Operations, Legal & IT executives. Caroline has successfully completed interim management search assignments across a diverse range of industries and specialises in Government, Not-for-Profit, Healthcare, Human Services, Infrastructure, Transport, Energy, Utilities, Industrial, Manufacturing, Property and Construction with public and private sector clientele.
Caroline is currently completing a Bachelor's Degree, Social Sciences (Psychology) through Swinburne University and has a Post Graduate Certificate in Career Education and Development through RMIT University. She is a Member of the Australian Institute of Company Directors, The Australian Psychological Society and a Professional Member of the Career Development Association of Australia. Caroline also recently completed an Advanced Professional Development Certificate in Executive Coaching from the Institute of Coaching and Consulting Psychology, Sydney.
Lisa McAuliffe:
Partner, Interim Management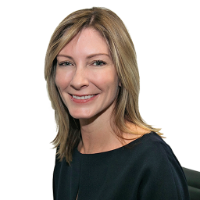 Lisa has over 20 years' experience in HR related services specialising in recruitment, career transition and career coaching in both Europe and Australia
During her career, Lisa has been successful in the management and growth of three start-up recruitment companies. Managing teams and clients nationally.
A natural relationship builder she has extensive experience partnering with business leaders across multiple industries including Banking and Finance, Professional Services, Legal, Media and Telecommunications providing suitable career transition and coaching solutions throughout major business transformations. In her capacity as a coach, Lisa has assisted Senior Executives from a variety of different industry sectors and roles, transition successfully into a portfolio career.