Paul Lyons: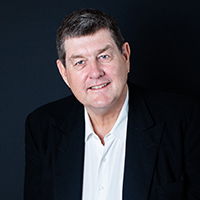 " Mental Toughness is character in action " said Vince Lombardi, a famous American grid iron coach.

I draw upon my extensive experience as a leader in Recruitment and Talent in Australia and Asia to advise, coach and guide Executives, Business Owners and Boards on their mindset and careers and any organisational challenges or opportunities involving people, leadership and culture.
As an experienced and accredited MTQ master practitioner I use the MTQ framework for hiring as well as leadership and learning development. I advocate and promote the use of the AQR range of simple, scientific and contemporary psychometric measures for both mental toughness (MTQ Plus, MTQ 4C's and MTQ Lite) and leadership (ILM 72)
My leadership experience has included four recent Interim CEO assignments for recruitment firms in Hong Kong, Kuala Lumpur, Tokyo and Sydney, including Managing Partner of Watermark Search International, after previously spending 14 years establishing Ambition as an international ASX listed recruitment firm and following on from 10 years as MD Asia Pacific for Michael Page Group.
I am a Chartered Accountant, author of career books 'Win That Job' and 'Kick Start Your Career', a prolific LinkedIn poster on mental toughness and leadership (LinkedIn Voices 2018), and a regular speaker on mental toughness and leadership.
Pete Clark:
From21 Whispers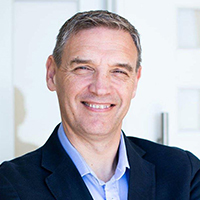 Uncertain times require certain minds. As the world changes and adjusts to our new normal our mindset will be the difference that makes the difference.
21 Whispers was born to build that very capability. I believe life whispers to us, and occasionally – it shouts. When it shouts, we tend to do something about it.
I've engaged with C suite executives and leadership teams for over 20 years and bring all of that experience to the virtual table.
I deliver the results you are looking for by exposing your potential gap, providing tools and strategies to close the gap in order to maximise your performance. I'm as comfortable walking alongside, behind or ahead of you.
I specialise in virtual facilitation & coaching using mindset and behavioural methodologies to bridge the performance potential gap – wherever you happen to be working from.
I'm more interested in your progress than your comfort and client feedback is that my style is engaging and interactive; pragmatic yet stretching; empowering but edgy.
Previously, I was a Partner with full-service training organisation rogenSi for 17 years, leading the leadership & mindset practice within the APAC region.
Caroline McAuliffe:
Partner, Interim Management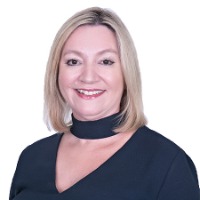 Caroline has more than 25 years' commercial experience gained in the UK and Australia working closely with Executive Teams of large corporate International businesses. She has broad experience in human resources, recruitment, cultural transformation and strategic planning in a variety of sectors.
Caroline has specialised in Interim Management placements since 2005 and has been responsible for deploying senior executives into short term contract and interim management roles to transform organisations, bridge experience gaps, manage change and provide expertise.
Caroline has been a Partner in the Watermark Interim Management Practice since 2011, deploying senior level interim managers in both private and public sectors. Caroline has a particular focus on CEOs, CFOs, COOs CIOs, change & turnaround professionals, and senior Finance, HR, Operations, Legal & IT executives. Caroline has successfully completed interim management search assignments across a diverse range of industries and specialises in Government, Not-for-Profit, Healthcare, Human Services, Infrastructure, Transport, Energy, Utilities, Industrial, Manufacturing, Property and Construction with public and private sector clientele.
Caroline is currently completing a Bachelor's Degree, Social Sciences (Psychology) through Swinburne University and has a Post Graduate Certificate in Career Education and Development through RMIT University. She is a Member of the Australian Institute of Company Directors, The Australian Psychological Society and a Professional Member of the Career Development Association of Australia. Caroline also recently completed an Advanced Professional Development Certificate in Executive Coaching from the Institute of Coaching and Consulting Psychology, Sydney.
Lisa McAuliffe:
Partner, Interim Management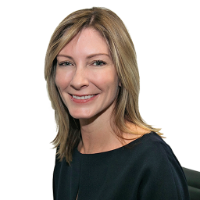 Lisa has over 20 years' experience in HR related services specialising in recruitment, career transition and career coaching in both Europe and Australia
During her career, Lisa has been successful in the management and growth of three start-up recruitment companies. Managing teams and clients nationally.
A natural relationship builder she has extensive experience partnering with business leaders across multiple industries including Banking and Finance, Professional Services, Legal, Media and Telecommunications providing suitable career transition and coaching solutions throughout major business transformations. In her capacity as a coach, Lisa has assisted Senior Executives from a variety of different industry sectors and roles, transition successfully into a portfolio career.